Our Veterinarians
Countryside Animal Hospital is proud to offer an extensive selection of veterinary care services to residents of Alachua, FL. Our team of highly trained, professional veterinarians is dedicated to the health and wellness of pets. With years of experience and a commitment to ongoing training and development, you can count on our veterinarians to always provide care that is compassionate and informed.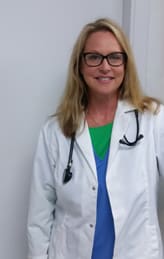 Dr. Devon Strickland
Dr. Strickland is a 1999 graduate of Ross University and completed her year of clinical training at Washington State University. Though a graduate of a mixed track program, Dr. Strickland decided to focus on equine practice when she left school and started practicing in Marion, Levy and Alachua Counties in 2000. In 2006, she successfully passed the Board Exam for the American College of Theriogenology (animal reproduction). After 12 years of busy practice, Dr. Strickland took time off to become a first-time mother at age 38. While raising her son, she started a business breeding, foaling and selling thoroughbred horses. She has returned to general practice following a slightly different path, focusing on smaller companion animals. Her areas of greatest interest are neonatology, geriatric medicine and dermatology. Dr. Strickland loves interacting with clients and is now free to admit she's always been partial to dogs over horses. In addition to spending time with her son, Dr. Strickland shares her life with 3 horses (two miniatures), 3 dogs, 2 cats and a pair of bearded dragons. Her house cat, Ike, is her confidante and life coach. She loves introducing her son to new adventures, listening to live music and hiking in mountains anywhere.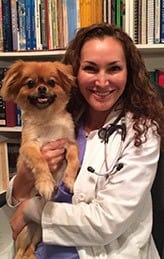 Andrea Martinez-Sheehy, DVM, MS
Dr. Andrea Martinez-Sheehy was born in Bogota, Colombia, where she completed her veterinary degree. After moving to the United States, she earned a master's degree in Zoology from the University of Florida and completed two internships focusing on veterinary emergency and critical care. She subsequently completed the rigorous ECFVG program and succeeded at obtaining veterinary accreditation in the US, where she has been working as an emergency and critical care veterinarian for the past five years. Dr. Martinez is enthusiastic and passionate about veterinary medicine, and she brings to Countryside Animal Hospital a great amount of knowledge and experience.
Dr. Martinez's special interests include educating pet owners about preventative medicine in order to help them avoid her other special interest, emergency medicine. Her medical interests also include internal medicine, and she is passionate about geriatric medicine.
Dr. Martinez's free time is mainly spent with her husband and pets (dogs, cats, and sugar glider). She and her husband enjoy exploring nature and traveling both in Florida and abroad.
Dr. Cortney E. Wright
Dr. Cortney E. Wright joined the Countryside team in 2012, providing regular relief work and bringing more than 20 years of experience in small animal medicine. A 1992 graduate of The University of Missouri College of Veterinary Medicine, Dr. Wright worked for Buttonwood Animal Hospital, the University of Missouri Veterinary Teaching Hospital and Rolling Hills Animal Hospital prior to moving to Florida with her family in 2010. She and her husband Randy, have two children and a young and energetic, black and white cat named, "Clark." When she is not working, she enjoys, running, playing tennis, yoga and attending sporting events.